Cloud Services is a rapidly growing part of the IT industry.  Many companies and users are switching to cloud-based services such as email, contacts, calendar, file sharing and backup hosting services, because of the lower start-up cost. There's also no need for an office or a place to store the equipment.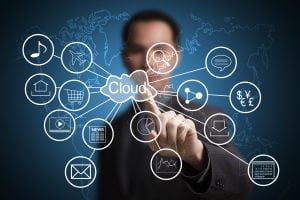 CompuTech Support Services offers various cloud services solutions from hosted Exchange and hosted Kerio solutions (mail, contacts and calendar), to file sharing solutions like Egnyte.  We also deploy cloud backup solutions for off-site backup.  We protect your most critical asset – your data – with services like Backblaze B2 and Amazon Glacier who have cost effective services that are compatible with most major backup software solutions.
Contact us to discuss how we can help your business move to cloud services.